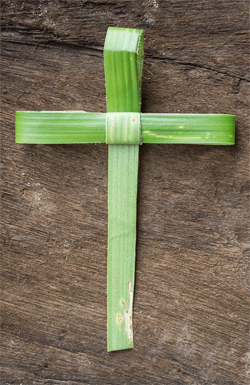 Palm Sunday
March 28, 2021
One Service at 10 a.m.
Liturgy of the Palms in the parking lot:  Form a socially distanced parade route from the porte cochere to the Marion Avenue entrance.
Liturgy of the Word:  Progressive service that begins under the porte cochere, following the Passion readers as they move to the Prayer Garden and then to the Courtyard.  Holy Communion will be celebrated in the Parish Courtyard. Click here for the Passion Gospel Script and click here for the service bulletin.
Ushers will assist those unable to follow the progressive service.
Please bring a lawn chair.
Online version also available – see online section for details.