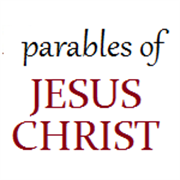 In the Gospel of Luke
Led by Chuck McDonnell
July 15 – August 5
Emmaus Hall 9:30 a.m.
Our Lord Jesus taught in parables. This four-week study will examine many [most?] of the parables of Jesus found in the gospel of Luke. We will begin by considering the rhetorical mandates of purpose and audience: to whom was Jesus speaking – the crowds, the Pharisees, his disciples, individuals? How does his
audience change in the context of the gospel written 70 years later, and to those who read the parables today? When we consider the purpose, we will consider not only His message to his live audiences, but also in the context of what happens just before and immediately after. Most importantly, we will examine how each parable speaks to our own self. We begin, though, with Mathew 21: 28-32.