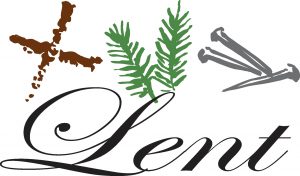 Storyboards of the Stations
Beginning Sunday, March 10
Storyboards of the Stations, a liturgical arts project for all ages, will begin on Sunday, March 10. For each of the six weeks of Lent, participants will be assigned one Station of the Cross and be asked to create a storyboard scene of that station using an artistic medium. One hi-tech artistic medium will be Storyboard That, an online graphic design program that you may access at church or at home. On Sunday mornings, children may work on the project with assistance from Children's Worship volunteers during the 10:30 a.m. worship service until ushers summon them to join the congregation for Holy Communion.  If you or your child is interested in using Storyboard That for this project, you need to contact Elizabeth Floyd right away, elizabeth@episcopalgreenwood.org.