The Rev. Nicholas Beasley - Rector
Fr. Beasley became Resurrection's priest in 2007. He ministers with the people of Resurrection as pastor, priest, and teacher. Nicholas takes great pleasure in Resurrection's location in the heart of Greenwood and in the mission-oriented Diocese of Upper South Carolina. A native of Tennessee, he previously served parishes in Greenville, South Carolina and Nashville, Tennessee. After college at the University of the South (Sewanee), he prepared for ordination at Yale Divinity School. He enjoys reading history and theology and just about any activity in the outdoors. Nicholas and his wife Elizabeth, a Spartanburg native, have been married since 2002 and have two children. Nicholas works closely with the Vestry and the committees that guide our ministry in Finance, Pastoral Care, Worship, Strategic Planning and Stewardship. Click here to email Fr. Beasley.
Ms. Donna Brooks - Organist-Choirmaster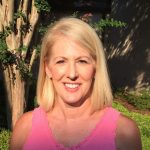 Donna is the parish's lead musician. She has served Church of the Resurrection in that position since 1984. She and the Rector plan services and their music together. Donna both plays the organ and piano and directs the Adult Choir. She directs the St. Cecilia's Children's Choir, which rehearses on Wednesday evenings during the school year. Donna also leads the musical prelude to Sunday School. She works with the Worship and Christian Formation committees. Click here to email the Organist-Choirmaster.
Ms. Elizabeth Floyd - Coordinator of Christian Formation
Elizabeth Floyd leads our children's Christian formation programs in coordination with the youth and adult programs. We offer Sunday morning classes for children age 4 through 5th grade, after which children continue into our youth and adult classes. Elizabeth also guides our Children's Worship program, Vacation Bible School and other Wednesday evening and seasonal events. Elizabeth works closely with the generous volunteers within our parish to ensure that our Christian formation programming is both meaningful and exciting for kids. Click here to email the Coordinator of Christian Formation.
Mrs. Denise A. Brown - Administrative Assistant
Denise coordinates much of the administrative work of our parish. She prepares liturgical bulletins and mailings, keeps the prayer list, makes room reservations, manages the parish calendar, and handles membership records. If she does not know the answer to your question, she always knows who to ask. Click here to email our Administrative Assistant.
Ms. Lindsey Farver - Finance Contractor
Working with the parish Treasurer and Finance Committee, Lindsey handles the church's finances, including member contributions, statements, and accounts payable and receivable. Click here to email the Finance Contractor.
Mr. Mitchell Felton, Youth Coordinator
Mr. Mitchell Felton is out Youth Coordinator. He can be reached via email at: mitchellwfelton@gmail.com.