Rector Search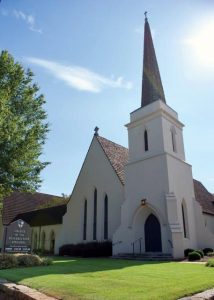 Church of the Resurrection Episcopal Church in Greenwood, SC has begun the search process for a new rector.  Please pray with us as we embark on this journey.
Almighty God, give of every good gift:  Look graciously on your Church, and so guide the minds of those who shall choose a rector for this parish, that we may receive a faithful pastor, who will care for your people and equip us for our ministries; through Jesus Christ our Lord.  Amen. (BCP 818)
Worship is the heart of our life in Christ.
Our Mission
We are a people rooted in worship, branching out into the world.
We offer sacrifices of praise and thanksgiving
Worship
We are a people centered in the praise of the God of Jesus Christ.
Our worship is creative, traditional, and open to all.
Our place of worship, the church proper, is our foremost building priority.
We continually strengthen our music, preaching, and lay liturgical ministries.
Our ministry begins in and returns to our Eucharistic gathering.
We gather in the Lord's Name
Parish Life
Baptism and Eucharist constitute us as the people of God.
We mark the passing of time as Christians, living and celebrating the Christian calendar.
Our physical space makes our major events and feasts enjoyable, memorable, and formative.
We Proclaim and Respond to the Word of God
Christian Formation and Pastoral Care
Our Christian formation programs are rooted in our liturgical tradition.
Our re-imagined programs form us for worship and mission.
Our ancient tradition guides our pastoral care, marking new life, new relationships, and death.
We go in peace to love and serve the Lord
Mission and Stewardship
Our worship forms us for mission.
Our community ministries transform the complexion of our worship community.
We make our neighborhood our parish.
We are led to offer our lives, labor, and treasure as sacrifices of praise and thanksgiving.
Candidate Resources
Diocesan Participation & Giving Trends
Church of the Resurrection's Ministry Portfolio
Greenwood Area Links
Parish Resources
Search Committee News
The Vestry and the Search Committee received training from Deacon D'Rue Hazel on the Rector Search Process on Sunday August 19.   The Search Committee chose Lisa McMillan as the Chair and quickly set to work completing the Parish Profile.  The Parish Profile is an in-depth questionnaire.  It will be posted online and available to clergy seeking a position as rector.  We have updated the Resurrection website, and this also serves as information to prospective candidates.
Our congregation completed the US Congregational survey on Sunday, September 9.  This survey will provide feedback on areas such as participation, sharing faith, etc. and allows us to compare our congregation to other similar congregations across the country.  We will receive the results in about a month, and will post the results on the website.  The search committee will also use this information to inform our search.
Rector Search Process
Search Committee Named – August 2018
Parish Profile – September 2018
Candidate Screening
Candidate Interviews
Search Committee Discernment
Bishop's Review
Search Committee Call
Installation of New Rector