Upcoming Events
Race to be Thankful!
November 28, 2019 @ 8 a.m.
We are once again hosting our famous Thanksgiving Day 5K Race to Be Thankful!  The race will be in the Gatewood subdivision on Thanksgiving Day, November 28, at 8 a.m.  Kim Russell is our chief organizer for this event.  There are  several ways you can be a part of this wonderful charity event:
1 – Sign up to run or walk. Registration is now open. The link is: https://itsabouttime.run/event-registration/?ee=156.
2 – Be or get a sponsor. Sponsorship forms are available in the Gathering Space.
3 – Provide food or drinks.
4 – Pin up posters advertising the event around the community.

EfM FALL SCHEDULE 
EFM needs you! EfM (Education for Ministry) is starting a new cohort for the year 2019-2020. We gather at Resurrection once a week for small group discussion and reflection on the bible, its historical context and biblical scholarship, as well as interlude books on related theological topics. EfM provides a kind of spiritual growth and theological education that you can get nowhere else. If you are curious about this program, contact Chuck McDonnell.  You might also speak with current members – Terri Bacon, Trish Craven, Elizabeth Floyd, Salley Hyatt, or recent graduates – Rebecca Long, Leslie McDonnell.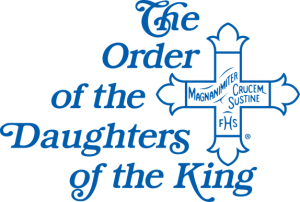 The Daughters of the King are delighted to announce that we will begin classes in September to prepare Resurrection women to be received into the St Margaret's Chapter of the Daughters of the King in early 2020. All Resurrection women are welcome. Please call Marty Cobb or Noonie Fennell for information about the Order or the classes.
Regular Worship Schedule
NO WED HEALING SERVICE – 10/16 & 10/23
Sunday
8:30 a.m. Holy Eucharist, Rite I
10:30 a.m. Holy Eucharist, Rite II, with Adult Choir & Children's Worship
Nursery provided
Wednesday
10 a.m. Holy Eucharist and Healing
Directions
We are located at:
700 S. Main Street
Greenwood, SC 29646


To view a larger view of this video click here.