Christian Formation
Programs for Children
Resurrection ministers to children from infanthood through elementary school with the purpose of forming them as disciples of Christ in the traditions of the Episcopal Church.  Upon entering 6th grade, children are invited to join our youth programs.  Children's ministries are organized by Resurrection's Coordinator for Christian Formation, Elizabeth Floyd and a dedicated group of lay volunteers.
Nursery Care
 Newborns through three-year-olds are invited to formative play in the care of our nursery staff and volunteers.  Our nursery is available during the education hour, beginning at 9:30 a.m., through the second service of the Holy Eucharist.  Books, puzzles and age appropriate toys are offered as well as a light snack.  Nursery care is made available also during most special services and events.
Children's Worship
During our 10:30 a.m. service, children ages three to eight are welcome to attend a program of Young Children and Worship.  Early in service, children are led out of the nave to a dedicated space for story-telling, prayer and singing.  They rejoin corporate worship in time for participation in the Eucharist.  Young Children and Worship is a Montessori curriculum very similar to Godly Play, coupling a multi-sensory Biblical message with wondering and response.
Sunday School
Resurrection provides Sunday morning formation programs divided loosely into three, age-related groups:  Pre-K/Kindergarten, Primary and Intermediate.  Each class studies the Episcopal Curriculum for Children designed by the Virginia Theological Seminary.  Classes meet in the southeast wing of the parish building and begin at 9:30 a.m.
Wednesday Evenings
Two to three times per year, formation programs for children are offered on Wednesday evenings.  The format and content change with each series and often correlate to an adult formation program occurring simultaneously.  A light evening meal is included and nursery care is provided during these programs.
Kanuga Day Camp
Counselors from North Carolina's Camp Kanuga spend a week each summer at Resurrection directing a day camp for children ages five to eleven.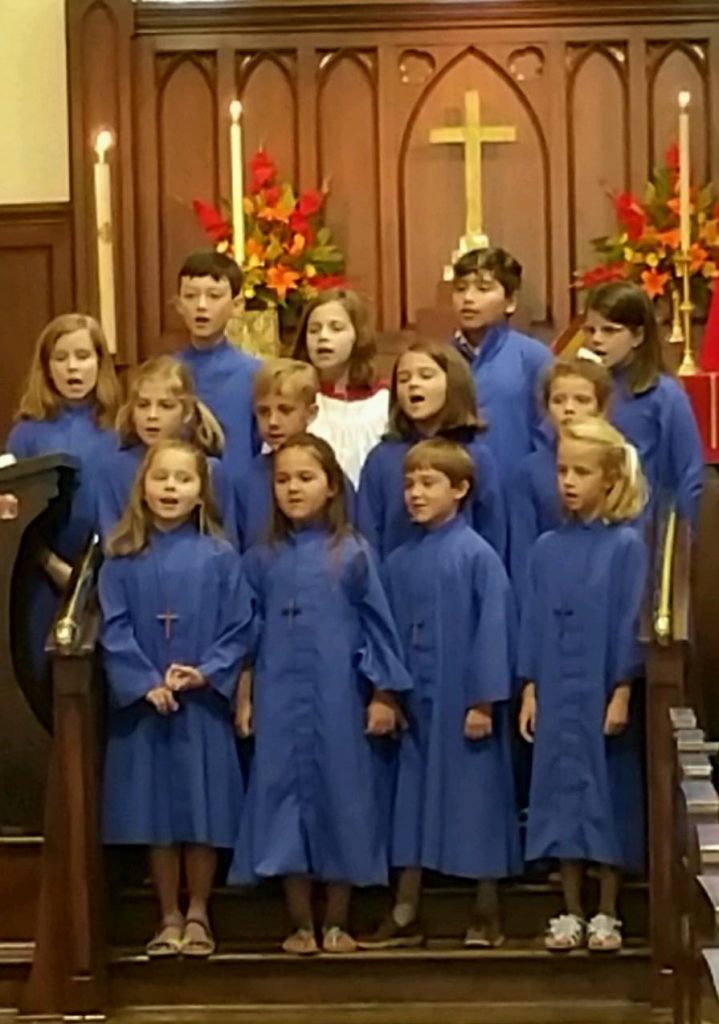 They lead games, music, crafts and recreation activities in an on-site, day-camp experience.  For more information, go to www.kanuga.org.  Summer 2017's camp is tentatively scheduled for July 10-14.
Vacation Bible School
Each summer Resurrection holds a week-day morning program of Bible school for children.  Each summer's program is different and is intended to enrich the children's Christian formation with thematic and timely content.
Camp Clef Notes
Rising first through fifth-graders may participate in our summer music program.  Camp Clef Notes is a thematic program that teaches various aspects of music appreciation and vocal technique.  It is organized and taught by Resurrection's Director of Music, Donna Brooks.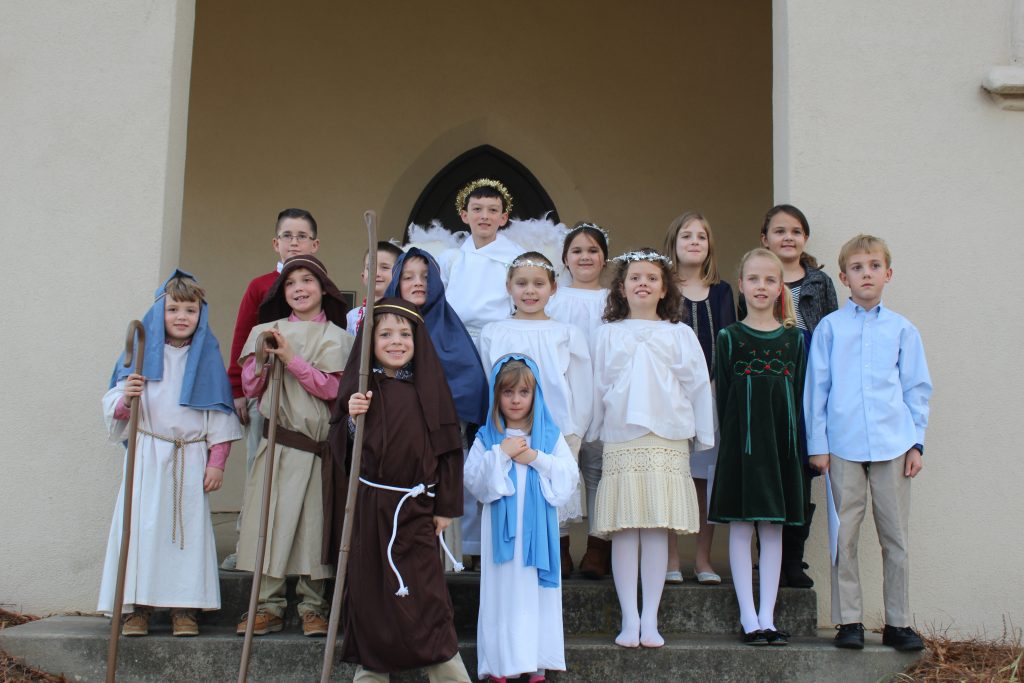 Special Events
In addition to our regularly scheduled programs, Resurrection provides formation events on several liturgical feast days and transition times.  We offer a Back-to-School celebration of ice-cream and field-day style games; blessing of the back-packs; Advent programs; Christmas pageant; Epiphany service; Shrove Tuesday and Ash Wednesday programs; and an Easter Egg Hunt.
Each of these programs is designed specifically for children of a certain age-range.  Yet all formation and programming and worship at Resurrection welcomes children.  Their participation lightens and invigorates every ministry of this church.  We are dedicated, with God's help, to raising young Christians in accordance with the Baptismal covenant, proclaiming by word and example the Good News of God in Christ.
Programs for Youth
EYC (Episcopal Youth Community)
On many Sunday evenings the EYC meets in the youth room just off the Gathering Space at 5:30.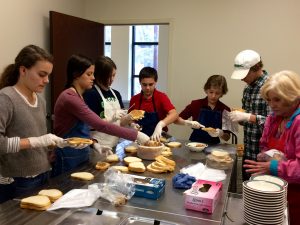 Led by our Youth Coordinator, Mitchell Felton, EYC provides our youth with a variety of worship, work, and recreational experiences, meant to create Christian community and foster growth in the knowledge and love of the Lord. Most evenings include a meal. Contact Mitchell Felton for more information.
Sunday School
Resurrection youth currently participate in a youth-led Bible study that meets in the Youth Room at 9:30 a.m.
Wednesday Morning Youth Bible Study
Students in grades 9-12 are invited to meet at the new Chick-fil-A at the Greenwood Mall on Wednesday mornings from 7:15 – 8 a.m. to talk about one of the lessons for the coming Sunday and enjoy a biscuit.
Programs for Adults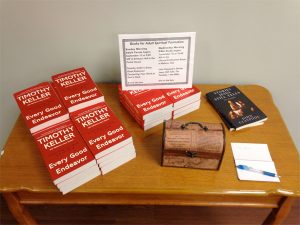 The Sunday Adult Forum
Resurrection offers adults a variety of classes that change throughout the church year. We may offer one, two, or three different classes centered on a Bible study, theology, prayer, a book study, or special offerings for young parents or senior adults.
Wednesday Book/Bible Study
During the school year, the rector leads a Bible and Book Study on Wednesday at 10:45 a.m. in the Library/Conference Room in Bishops' Hall.
Wednesday Evenings
Resurrection offers Wednesday evening formation programs two to three times a year beginning at 6 p.m. in Emmaus Hall. When these larger gatherings are not offered, there is often a later evening study group meeting in a coffee shop downtown.
EfM (Education for Ministry)
EfM is a four-year program from the School of Theology at Sewanee designed for those seeking to serve Christ more deeply or who simply want to learn more about the Bible, church history, and theology. Having recently graduated its core participants, EfM is on sabbatical until a new class is raised up.