Pastoral Care
Through its pastoral care ministries, Resurrection shares the love of Christ beyond our church walls with parishioners and friends. In prayer, support, and service, we share the good news of Christ's life and love with those who celebrate, grieve, and seek healing.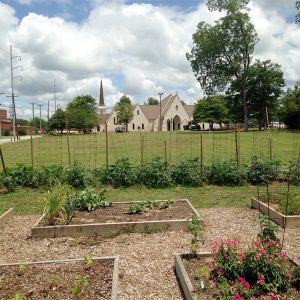 Volunteers are needed in all areas, regularly or on occasion. For more information, contact the parish office.
Eucharistic Visitors
These licensed lay ministers bless the home-bound by sharing the sacrament of Holy Communion from Sunday Eucharist with them twice a month. To share in the sacred ministry, please contact the Rector.
Meal Ministry
Meals are provided to families in need.
Ministry to New Parents
We pray for those welcoming children into the world and then deliver a meal after the birth. Please let the Parish Office know if you are expecting a baby or planning
an adoption.
Daughters of the King, St. Margaret's Chapter
DOK is an international fellowship of prayer and service. They compile prayer lists at the quarterly meetings and pray daily for the concerns of our parishioners. The Daughters also have a card ministry. Contact Joann Hochheimer for more information.
Telecare and Card Ministry
We seek to be in touch with our members, whether we are celebrating an event, offering prayers, or expressing sympathy.
Eucharist at Wesley Commons
A Communion service is offered in the Private Dining Room on the third Tuesday of the month at 11 a.m.. The Rector usually joins participants for lunch after the service.
Wednesday Service of Holy Eucharist and Healing
We gather in the choir area of the church at 10 a.m., for a service of Communion and healing prayer.