Programs for Children at Resurrection
Resurrection ministers to children from infanthood through elementary scho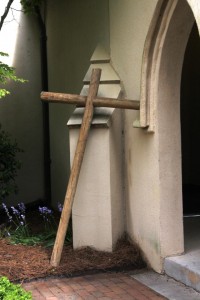 ol with the purpose of forming them as disciples of Christ in the traditions of the Episcopal Church.  Upon entering 6th grade, children are invited to join our youth programs.  Children's ministries are organized by Resurrection's Coordinator for Christian Formation, Elizabeth Floyd and a dedicated group of lay volunteers.

Upcoming Events:

Camp Kanuga Day Camp – July 15 – 19
Counselors from the Kanuga Conference Center will be with us to lead their on-site day camp.  Children ages 5 to 11 will enjoy songs, drama, games, recreation (including archery!) and crafts.  The program begins at 9:30 a.m. each day and concludes at 4 p.m. each day, except Friday when they close out at lunchtime with a presentation for campers' parents. Resurrection's mission and outreach efforts have provided for 24 full scholarships! Click here to view the flyer.
You may register online here.  Once on their website, click "Register Now" for the online form.  Contact the church office if you have other questions.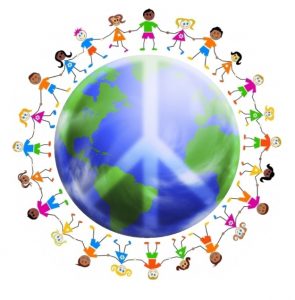 The Peaceable Kingdom – Vacation Bible School
July 29 – August 2
9 a.m. – 12:30 p.m.
Hosted By:  Immanuel Lutheran Church & Church of the Resurrection
The program will take place at Immanuel Lutheran Church: 501 E. Creswell Avenue, Greenwood, SC  29646
Children ages 3 – 12 are invited to The Peaceable Kingdom, a Seussical wonderland where we'll sing, dance, play and create as we learn how to prevent bullying and build peace.  Bring your imagination!
Click here for the registration form which will should be mailed to the church office or emailed to elizabeth@episcopalgreenwood.org
Programs for Youth at Resurrection
At Resurrection, we have an Episcopal Youth Community made up of middle school and high school students and friends who learn, pray, eat, volunteer, study, travel, and worship together. We would love for you to become part of our EYC! We believe that living in authentic community with one another is what God has called us to do in Jesus Christ. As we are loved by each other as brothers and sisters in Christ, we are empowered to lead lives of service to others.
Check out these ways to get involved with our community:
Sunday morning classes at 9:30 AM in the Youth Room
Learn more about the Gospel reading and catch up with your friends between the 8:30 & 10:30 services!
Sunday evening fun at 5:30 PM in the Youth Room
Eat supper, discuss topics relevant to you, and hang with friends before the school week starts.
Winter and Summer Retreats
Come with us to the coast, mountains, or elsewhere to renew your spirit and make memories to last a lifetime. Retreats require advance planning, some participation in our group, and your help with our fundraising projects. You will not regret going and having this much fun!
Volunteer Outreach Projects
Experience the true joy of giving when you and your peers see a service idea through from start to finish. Help plan outreach events, home repair projects for the disadvantaged, visits to the sick or elderly, and more.
High School Leadership
Committed youth in our group act as servant-leaders to their peers. Are you up for this challenge? Meet once monthly with our group (email the Youth Coordinator here for more information) if you're interested in planning or leading worship, discussions, outreach projects, and prayer.
Adult Volunteer Group
EYC wouldn't exist without a loyal team of volunteers. What can you do to give life to this community? Consider cooking supper for our group, hosting a youth event at your home, leading an outreach project, sharing your story with us on a Sunday night, or simply being present as a mentor.
For information on EYC, contact the Parish Office at 864-223-5426. We will be so excited to welcome you!